Refresh Your Space with These Quick Painting Projects
If you are one of the few of us left with extra energy after work, first of all, give me your secret!  Second, consider putting your energy to good use by refreshing the inside or outside of your home with some fresh paint.  Here are some ideas to get you started!
Add a POP color to a neutral room.
This can be done by painting one wall, two walls, or every wall.  Our favorite is an accent wall.
Incorporate stripes which is easily done with some masking tape.
Polka dot walls are a playful touch as well and can be done using a stencil.
Add a chalkboard wall!
There are so many different combinations you can do to spice up a room!  Stark white walls are plain so even if you're not too bold with your colors, consider a creamy or off white to mix things up!
Paint in some details on your Outdoor Furniture/Front Door/Mailbox
This will save you some time if your furniture does not need a complete painting makeover. If you are not an artist, don't fret!  Stencils will help you out immensely.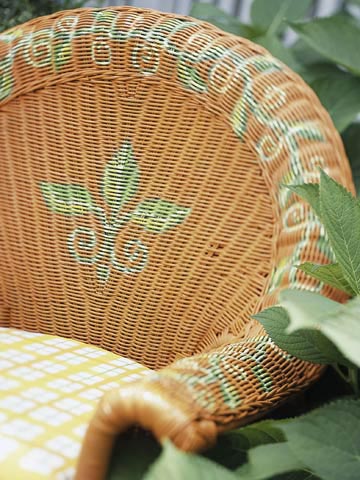 Paint Outdated Ceramic Tile for a Full makeover
This can include the tile that is in the bathroom or the backsplash in the kitchen. You can paint a row of tile or paint all the tile. Here again, you can add a small design if you don't mind the color of the ceramic tile.  Enamel craft paint will get this job done.
See here for a Better Homes and Gardens Tutorial.
Try these if you are daring!
Painting the staircase/railing a vibrant color can go one of two ways. One: you can get the pop of color you are looking for or two: your house will start to look like the inside of a unicorn.  Here is a painted stair tutorial.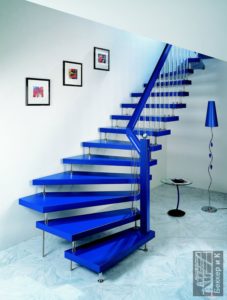 Bonus Painting Projects
Paint the fireplace
Refresh your radiator.  BAM!  Your old decrepit radiator now looks brand new.
Add some colors to your doors by painting the door knob.
Repaint baseboards or trim.
You can also repaint old pots in the front yard, back yard, or around the inside of the house.
The list goes on an on! You would be surprised what repainting does to a space/object.  If you have something a little too adventurous for yourself and want to enlist a professional, please call us at (970) 903-4305.  We can help you if you are in Durango, Bayfield, Ignacio, Cortez, Mancos or other nearby areas!