Interior Painting Ideas for a Rainy Day
If you are one of those weird "productive" people, you will be excited about this!  Even a rainy day can't stop you from home improvement projects.  Some of these projects are a half days' worth of work, but most can be finished in under two hours.  Best part is, it doesn't even have to be rainy outside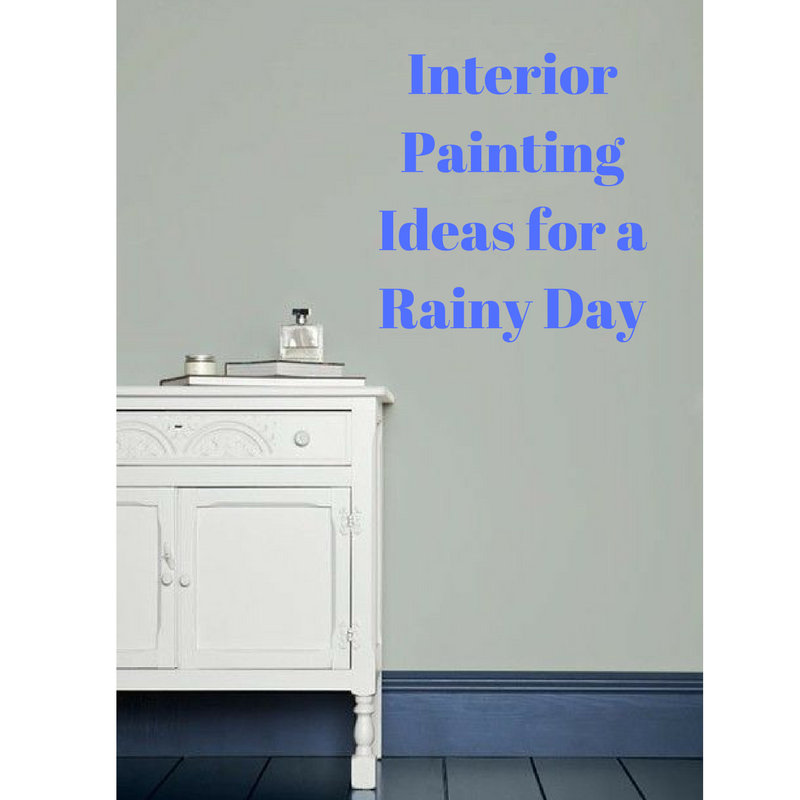 Freshen up Trim
Trim and crown molding are easily the most overlooked furnishings in our homes, but they need love too!  Most people typically stick to white, but you don't have to!  Picking a contrasting color for your crown molding or baseboard can really be attractive!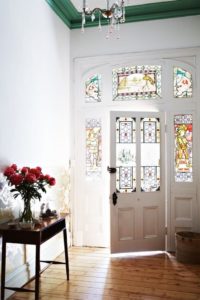 Paint a Small Space
The bathroom is just one idea.  You can simply paint just the bathroom vanity if you want.  It is still considered productive if you just give the inside of bathroom vanity drawers a fresh coat of color!  Try picking vibrant colors for your vanity/vanity drawers.  You can also add a new color to your laundry room or if that's too daunting, spray paint an old wicker laundry basket!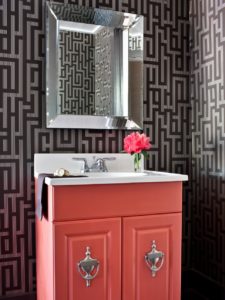 Revamp Table Lamp
If you have an old lamp that you're close to throwing away, consider giving it a second chance at life with a bold color.  You'd be surprised how much more you'll love it.  Or if you're really feeling squirrely, paint the table it sits on top of, too!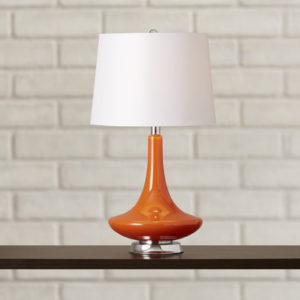 Add an Accent Wall
Accent walls are still in style!  Just do not overdo it and give every other wall an accent.  Most of the time it's best to pick just one wall per room.  Also be sure to pick the wall you want to emphasize and choose the appropriate color.  Most experts will tell you to choose a shade bolder than existing wall colors.  Read up on what colors complement each other or ask a professional at the paint store if you're unsure of a "bolder" color.
Refresh an Old Dresser
If you scored a free dresser from someone's curb or at a garage sale, scuff sand it and paint all one color.  If you have several colors, try painting the drawers and base different colors.  Or tape it off and give it a funky design.  For more advice on the subject, read here.
Revamp Old Curtain Rods
Instead of investing hundreds of dollars in new curtain rods, add a coat of white paint or another color that suits you.  You will be surprised how it changes your window's whole look!
Modernize an Old Chandelier
Breathe new life into an old chandelier by – you guessed it – giving it a new coat of white paint.
Update Door and Drawer Hardware
Using a spray paint designed to adhere to metal, remove dated hardware around your home and give it a fresh coat of black paint.  $5 and an hour of your time is a whole lot more attractive than easily a couple hundred dollars for new hardware.
Add a Splash of Color to a Column, Staircase Railing, etc.
If you have a unique feature in your home such as a column or spiral staircase, paint it a contrasting color from the rest of your home to really showcase it.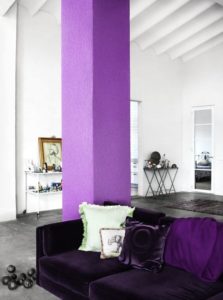 If a Do-It-Yourself project is not in your nature or you just don't want to do this on your own, give us a call.  We love people and we love painting! We are located in the Durango area and can be reached 24/7 at (970) 903-4305.
Article sources: Apartment Therapy and HGTV.