The Ultimate Cheat Sheet on Pairing Paint Colors
Given that there are thousands of paint colors to choose from and at least a dozen walls in every home, it can feel like a challenge fit for an expert designer to pick paints colors that you love AND that love each other. Sometimes it just seems easier to paint everything one color, but choosing different colors can accentuate beautiful features of your home, make rooms more spacious and create an unforgettable atmosphere.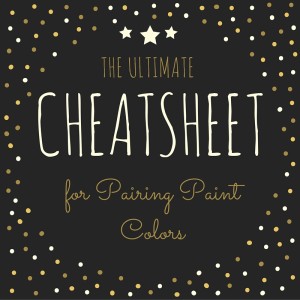 You want all those things, but not at the price of hiring an interior designer. Sure, most painters can help you put up a paint color you choose, but not many will give you great advice on how to pick other colors to suit your style, vision or existing design elements. Fortunately for those of you in Durango, we can help with all those things! For those of you who don't have that luxury, please read on:
Find the Focal Point
The focal point of your room could be anything from a rug to a small picture on the wall. Find what you like most about that room and try to find colors that blend with it. You do not need to match it exactly. Most designers try to find colors that blend well with furnishings or flooring. Start there.
Determine Your Goal
Are you trying to make the room feel cozier? Larger? Cool, light colors will help you make your tiny bathroom feel airier. Warm, rich colors will achieve the opposite – a cozy, more closed-in room.
General Rules of Thumb
You want your house to flow from room to room so it makes sense to pick colors that will help you accomplish that. A big short cut is to vary the intensity of a color in a nearby room ever so slightly. If you are redoing the interior paint scheme of your house, your safest bet when balancing paint colors is to pair warm colors with warm colors and cool colors with cool colors. Also known as analogous colors. This logic does not hold true for styles where you really want have colors pop. We'll cover this later. This is advice is to help you pick colors that look good together, but also to help you avoid colors that clash. If you look at a color wheel, the cool colors are more greens and blues and your warm colors are predominantly reds and oranges.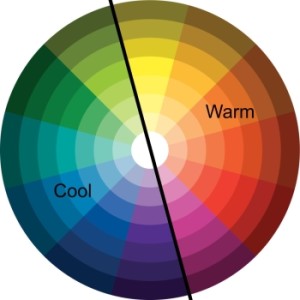 Risk Takers and Rule Breakers
You know who you are! Some of you cannot help but want to go against the tide (I'm with you!). If your personality is more eclectic, you may really like pairing complimentary colors. When I say "complimentary," I'm referring to the textbook definition of complimentary colors: colors opposite each other on the color spectrum. As the saying goes – opposites really do attract! To make this easier, look at a color wheel. Whatever is directly across the color wheel from your chosen color is a color that will complement that other color well.
Neutrals Never Hurt
Seriously though, that is the beauty of neutrals. These are the colors that are absent from the color wheel – your whites, browns and blacks. They blend well with just about any décor and they are universally likeable. If you are trying to resell your home, redoing the interior paint in your home in neutral colors will help potential buyers visualize their décor in your home.
Pairing Paint Colors with Wood Details
If you have a house filled with wood details, white is a great choice to pair with it. Stay away from stark whites and stick to the milkier colors. Medium toned woods like walnut look best with light grays and blues. Darker woods pair well with gray and brown. If you like the "Santa Fe" feel, try rusts and burnt oranges with almost any of your wood details.
In the End…
Everyone has their own sense of style and some of the brightest designers will contradict this logic and come up with the most beautiful room you've ever seen – so don't take this as gospel. This is meant to be a cheat sheet for those of you looking to skip design school. And again, if you live near Durango, lean on us for help! We have a lot of experience pairing colors and keeping people happy!  Call us at (970) 903-4305.